Liz | Mega White + Mega Orb on 14k gold fill + Sterling Chain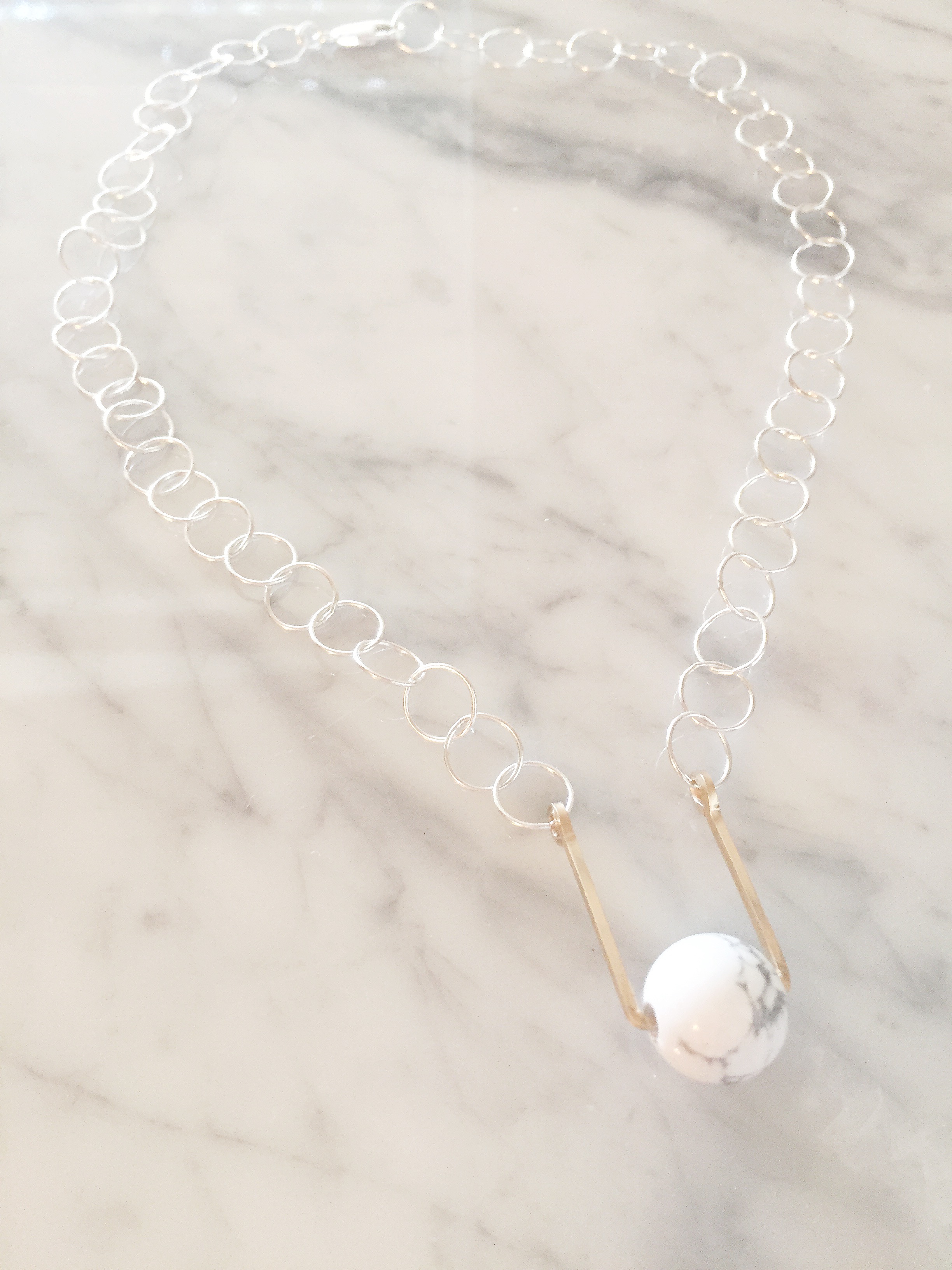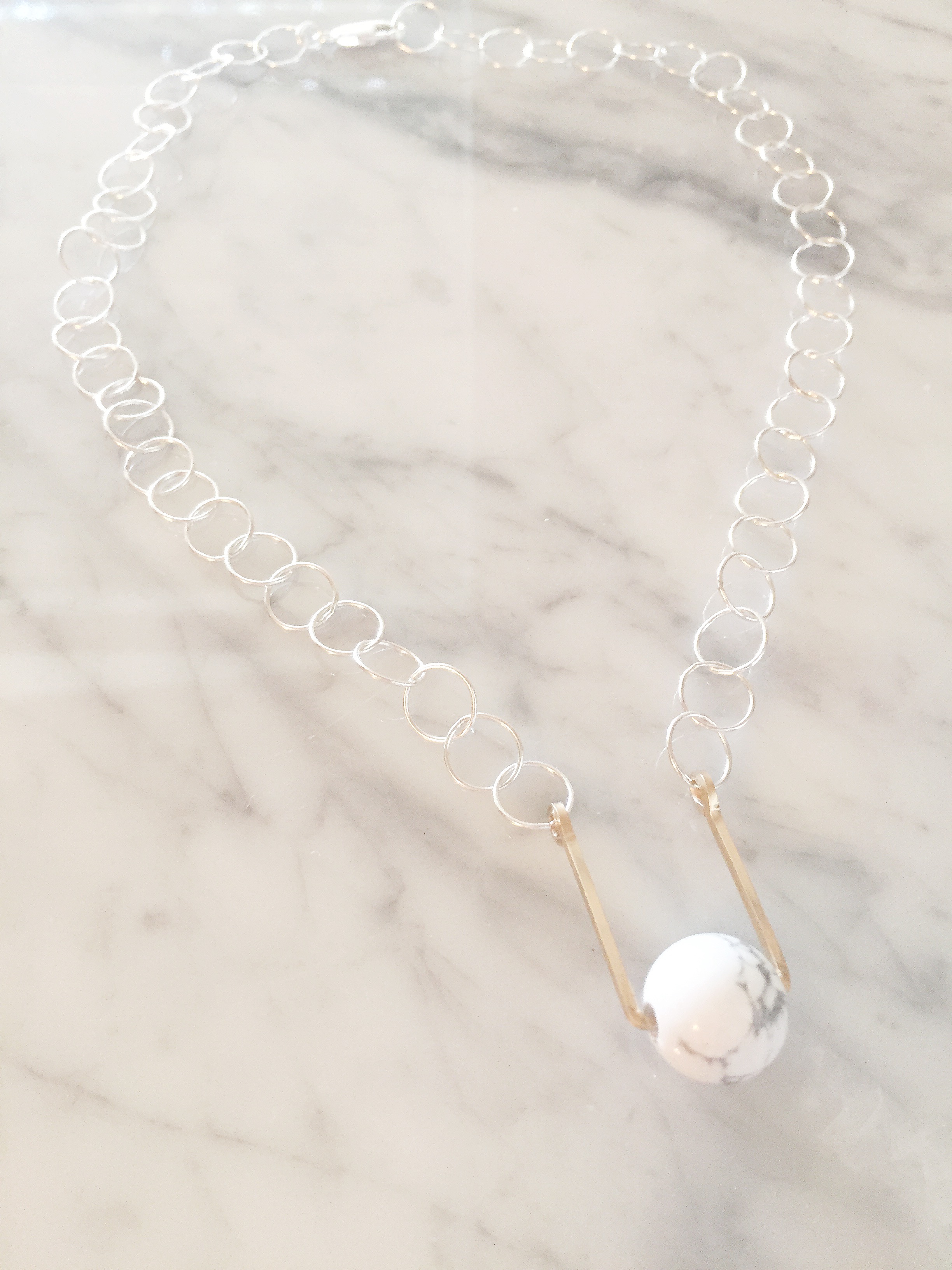 Liz | Mega White + Mega Orb on 14k gold fill + Sterling Chain
Mega white + grey howlite or Lapis orb suspends on 14k gold fill + large round sterling silver circular chain.
Howlite is a stress reliever. it also calms the mind.
lapis lazuli enhances honest communication and intuitive creative potential. stimulates the throat chakras.
we use natural materials because they are beautifully all one of a kind.
-handmade with stellar love in dallas, texas