bianca | raw iridescent moonstone + 14k gold plated bar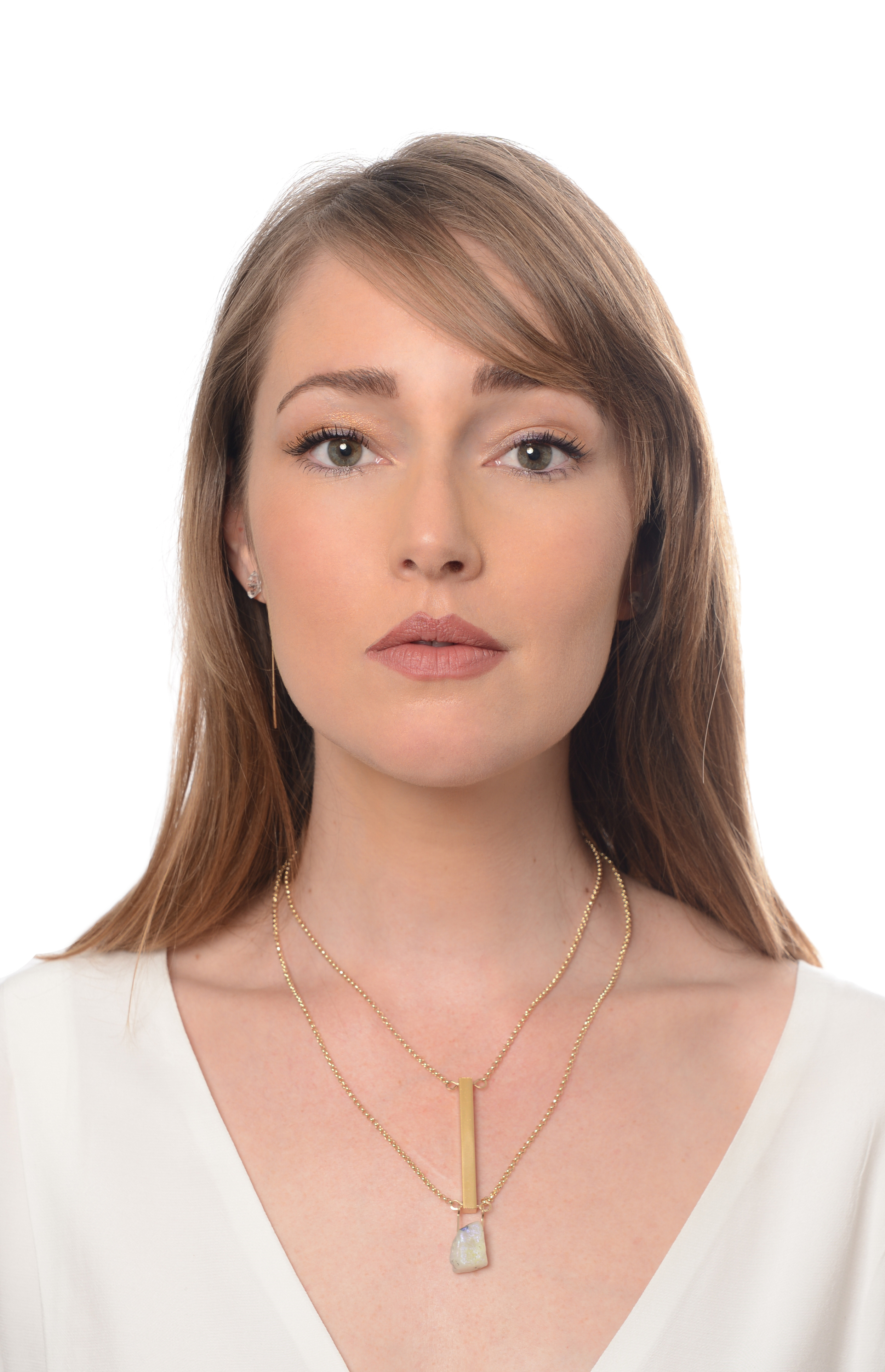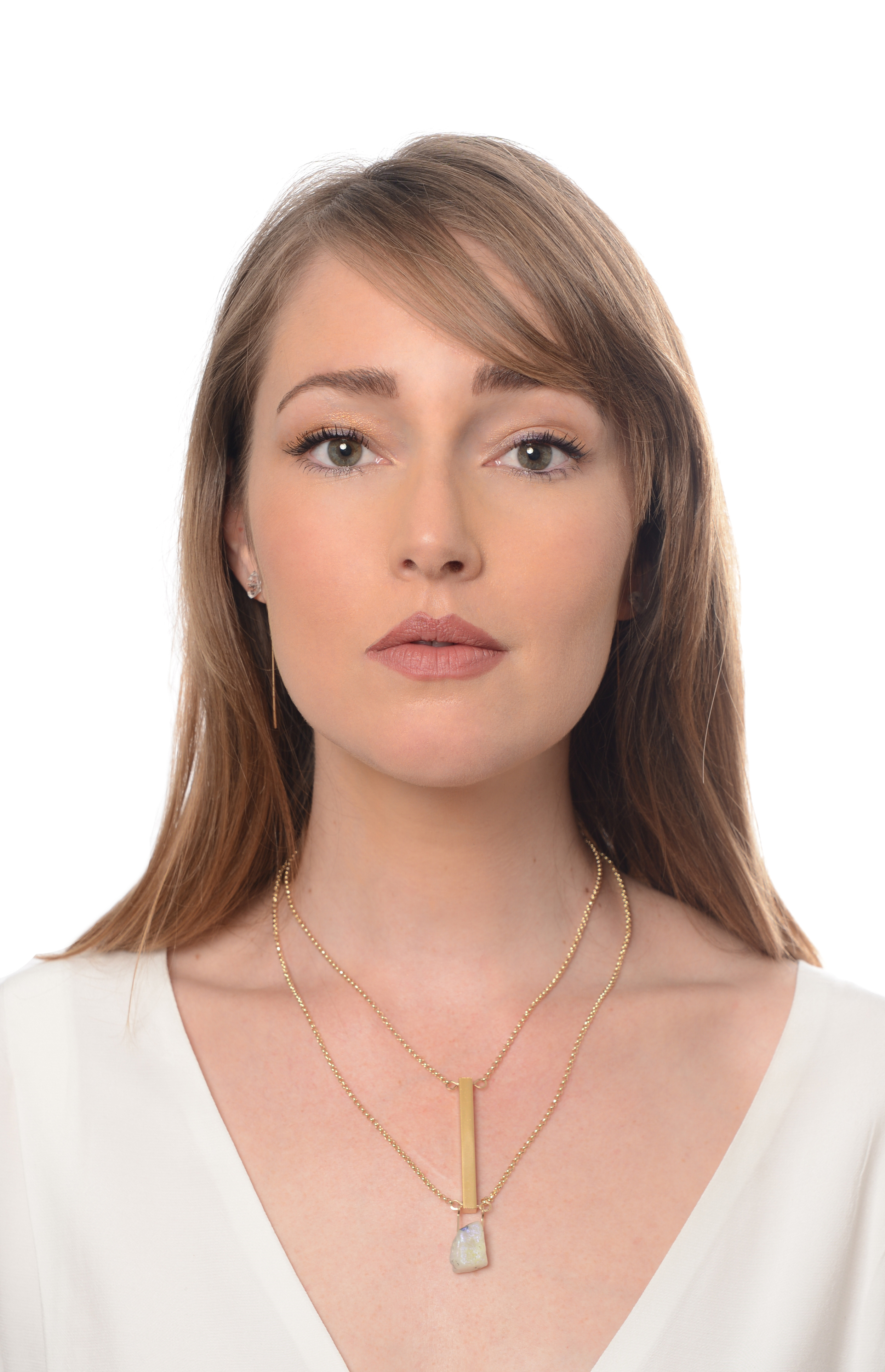 bianca | raw iridescent moonstone + 14k gold plated bar
raw iridescent moonstone + 14k gold plated bar + double 14k gold fill chain. Named after 70's icon and B.Stellar Muse Bianca Jagger.
moonstone opens the heart to nurturing qualities as well as assisting in the acceptance of love
we use natural materials because they are beautifully all one of a kind.
-handmade with stellar love in dallas, texas