alice | herkimer or amethyst modern pendant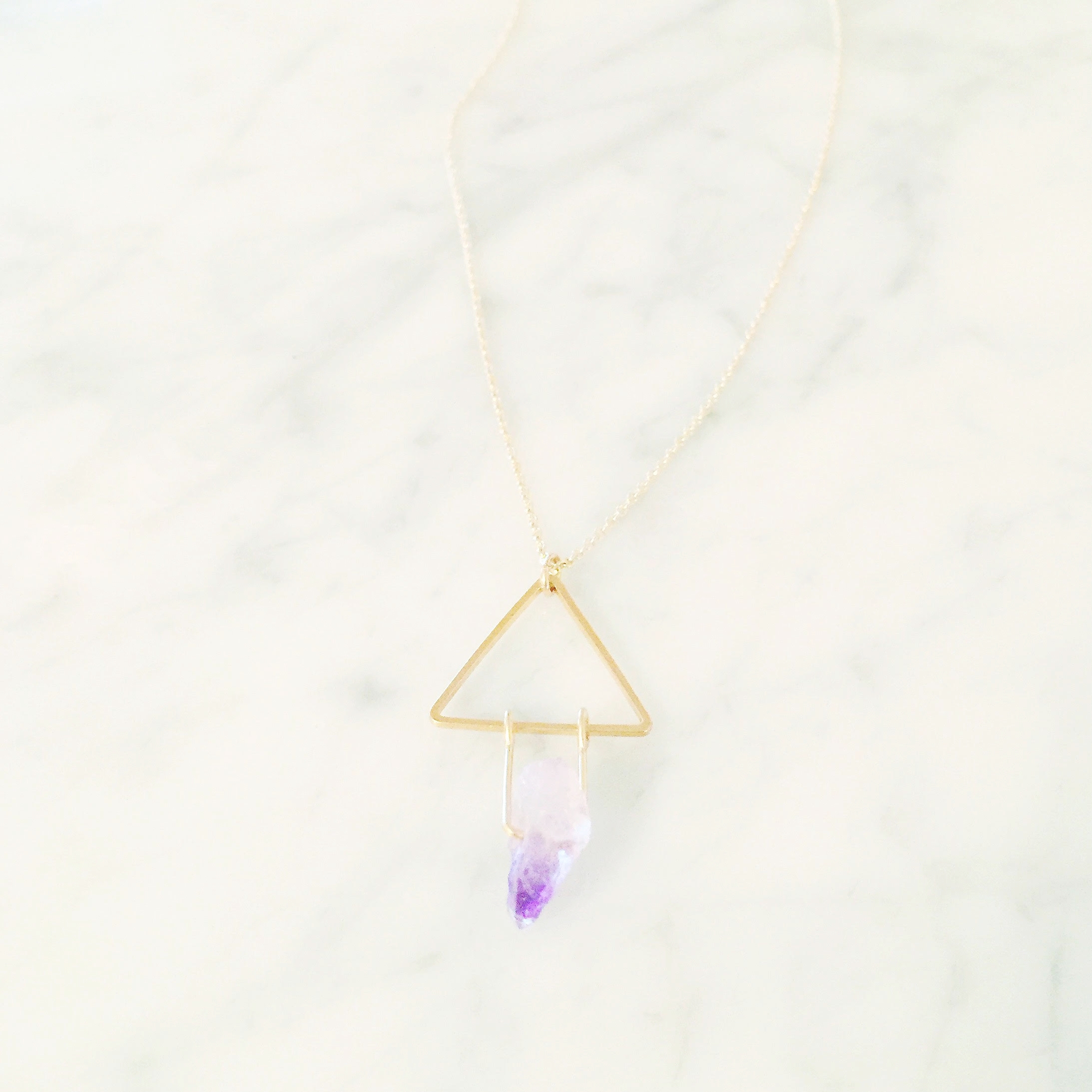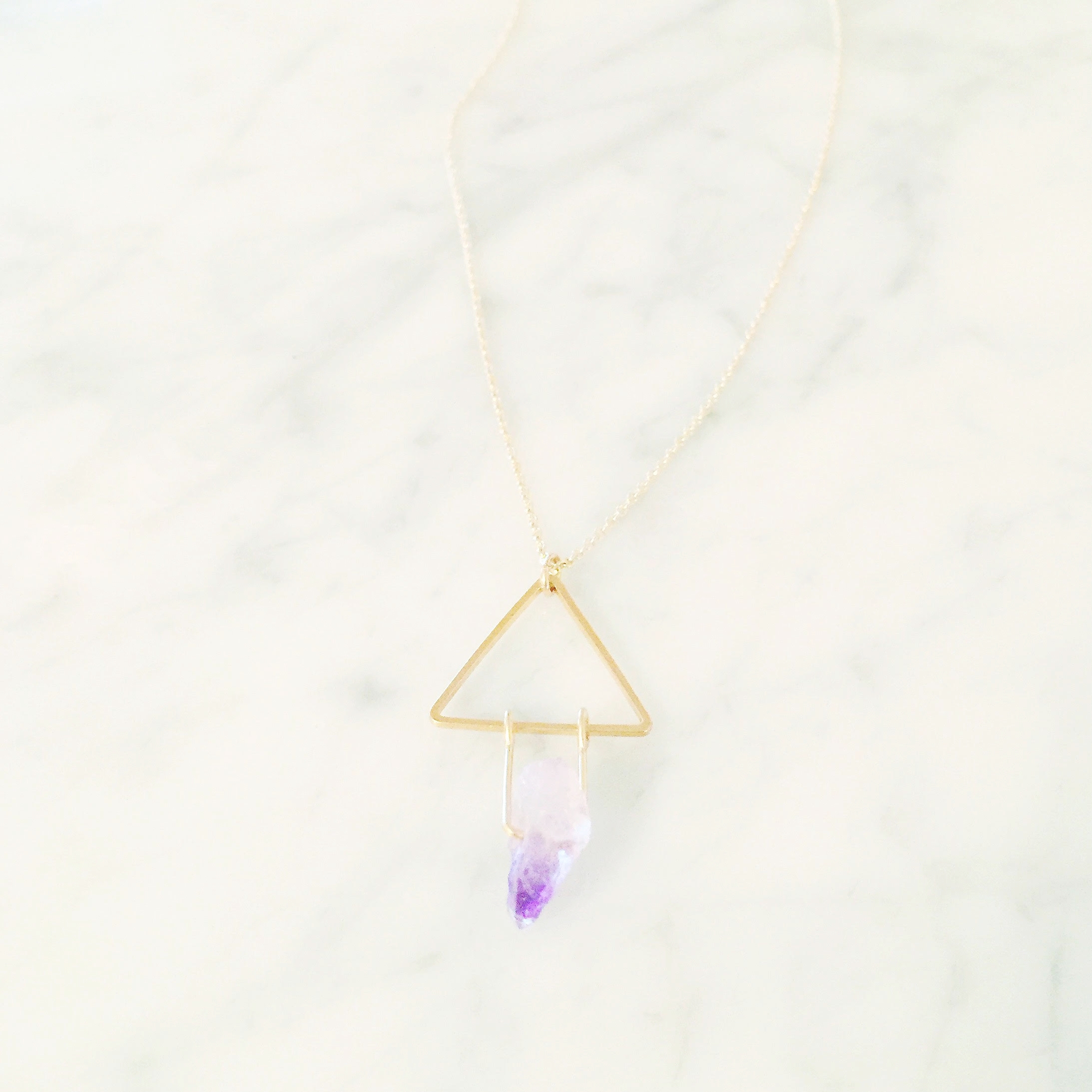 sale
alice | herkimer or amethyst modern pendant
delicate. modern. modest, love this necklace. Choose either a raw Herkimer Diamond or Amethyst suspending on 14k gold plated brass triangle, all on 14k gold fill find chain.
herkimer diamonds are the most powerful of all quartz crystals. being doubly terminated, they have the ability to not only transmit their own energies, but to receive spiritual energy and to amplify and focus it intently. they are reported to be harder than all other quartz, giving them the strength and durability to handle difficult challenges beyond the scope of other quartz crystals. what they lack in physical size, they more than make up for in spirit energy.
this mineral owes its name to herkimer county, new york, usa, the principal place where it is found. the small, double-terminated crystals are short and stubby, formed in a hard rock matrix giving them their strength. they may be exceptionally clear and colorless, or contain rainbow inclusions, air bubbles, or black carbon deposits
amethyst- is used often as a dream stone and to help with insomnia. Using an Amethyst as a meditation focus will increase the positive spiritual feelings. Amethyst helps overcome fears and cravings. It also helps relieve headaches...- www.crystalvaults.com
we use natural materials because they are beautifully all one of a kind.
-handmade with stellar love in dallas, texas