marion | asymmetrical circles + many stone options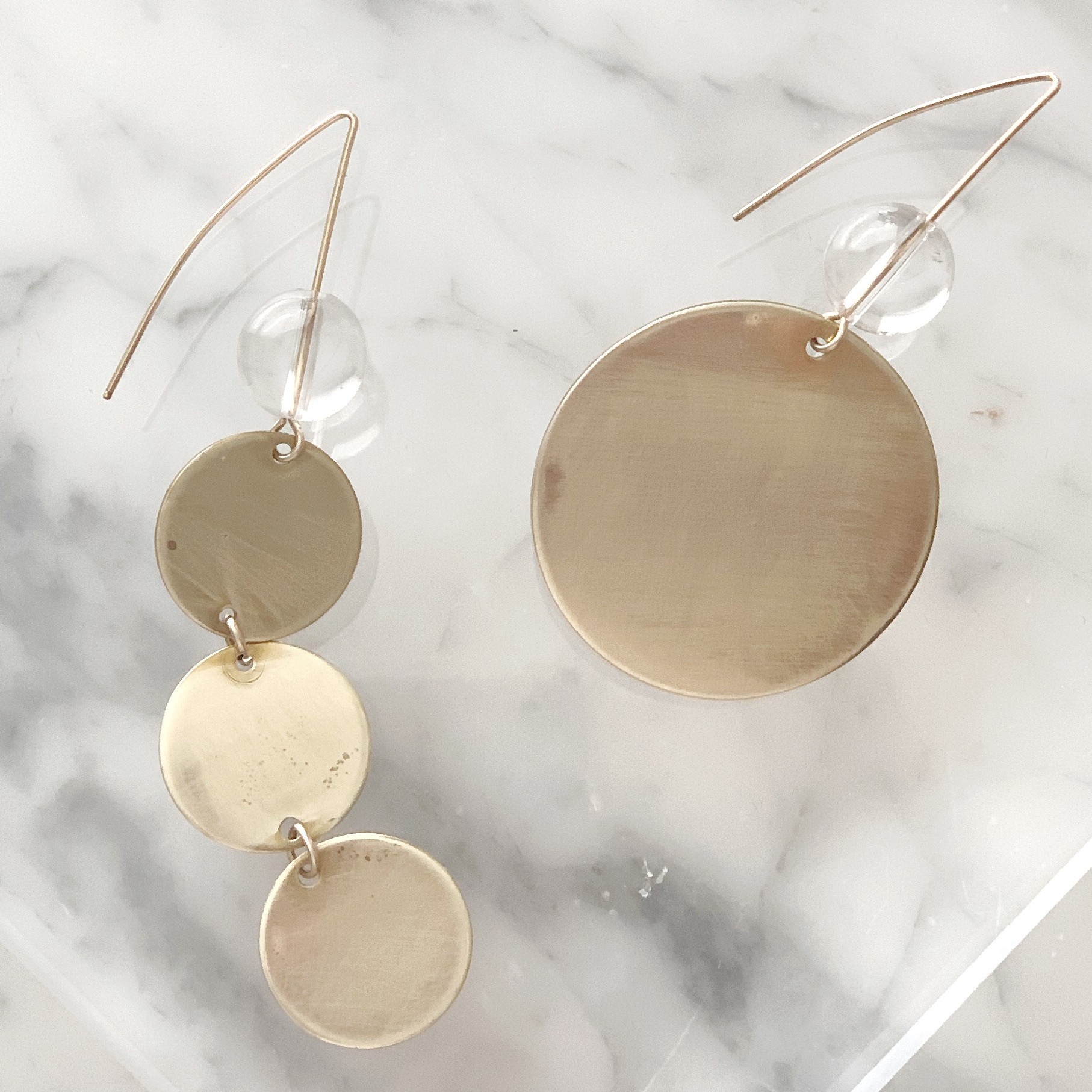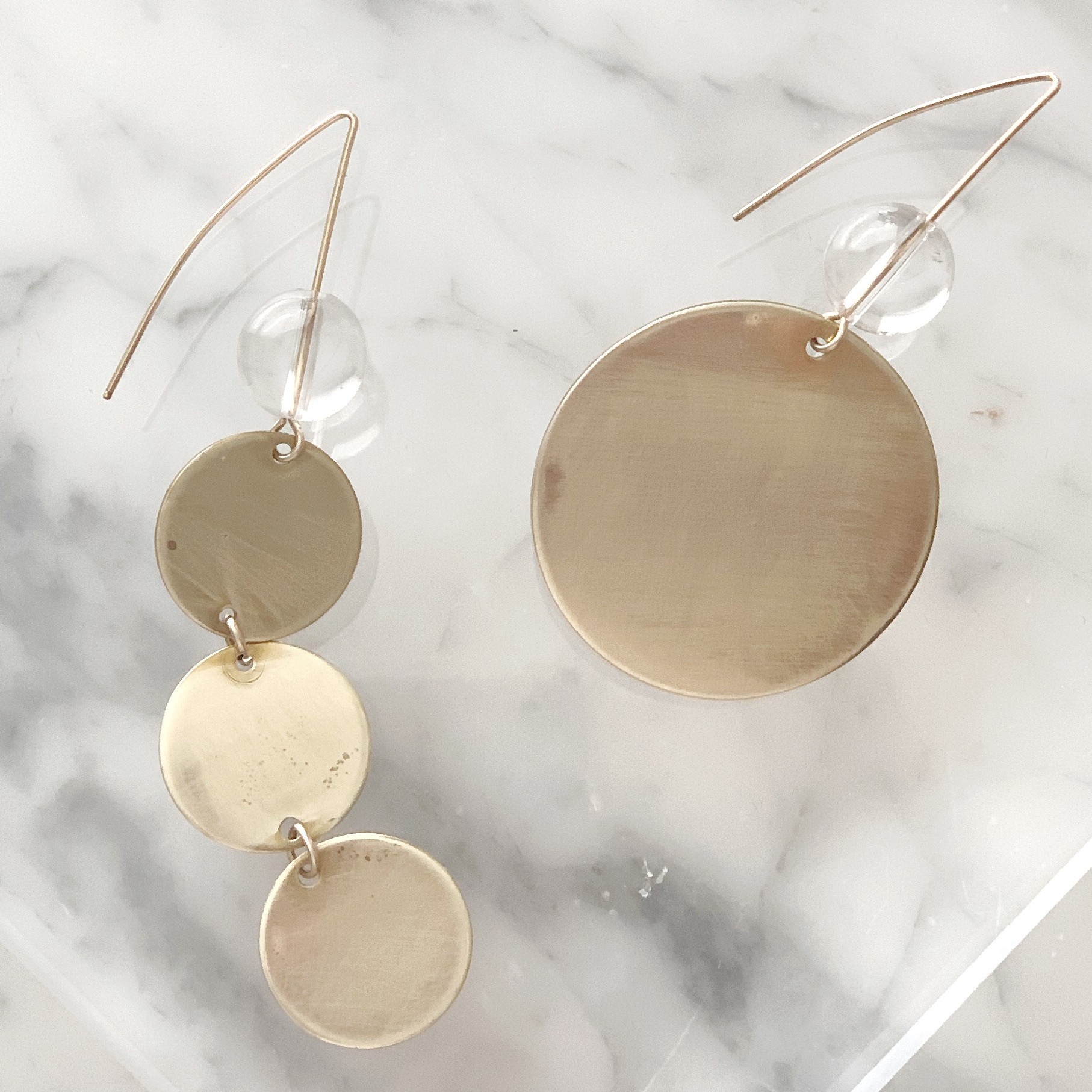 marion | asymmetrical circles + many stone options
asymmetrical pair of 14k gold plated circles with your choice of gemstone orb.
fourteen orb color options: amazonite, gold/blue sandstone swirl, carnelian, white howlite, green jade, labradorite, gray lace agate, lapis lazuli, zebra jasper, malachite, rose quartz, gold sandstone, tiger's eye, tourmalated quartz.
amazonite enhances creative expression and universal love, eliminates aggravation and anxiety, eases grief, relieves aches, pains, cramps and stress
sandstone is a stone of creativity, helps with distractions of the mind, gives clarity in thought and sight.
carnelian helps clear negative energy and sorrow. it protects against fear and rage and stimulates the sacral chakra.
white howlite has a calming energy and can be used to relieve anxiety, tension and intense emotions. It calms the mind, reducing fretful thoughts and helps you to relax.
Jade is a symbol of serenity and purity and can increase love and nurturing. It's a stone of protection, it keeps the wearer from harm and brings harmony. It attracts good luck and friendship.
Labradorite is known to calm an overactive mind. It energizes the imagination, bringing in new ideas and is a wonderful tool for returning joy and spontaneity back to one's life.
gray lace agate enhances creativity and strengthens the intellect, making it a beneficial stone for both students and artists. It is known as a good luck stone and as a stone of harmony.
zebra jasper allows you to be optimistic and gives you more initiative to tackle life problems. It encourages you to dream big and turn those dreams into reality.
lapis lazuli promotes clear understanding and intuition, strengthens total awareness, promotes self importance and confidence, connects our heart and head to create balance and interest in our relationship
malachite is a stone of transformation, helps with love sickness, promotes understanding, spirituality and stimulating conversation, assists us in changing situations
Rose Quartz is a stone of the heart. It offers a soft feminine energy of compassion and peace, tenderness and healing, nourishment and comfort. It helps dissolve emotional wounds, fears and resentments.
tiger's eye encourages optimism, makes the person more grounded, improves insights, softens stubbornness and brings self confidence
tourmalated quartz is an excellent protective stone, and brings balance and inner strength. It deflects and grounds negativity, and reduces anxiety, stress, and depression.
we use natural materials because they are beautifully all one of a kind.
-handmade with stellar love in dallas, texas